I had the great pleasure of joining fellow illustrators for the wonderful New Stories for Newtown event in Newtown, Connecticut, to spend the day with the town's children and create portraits of their stuffed animals. Many thanks to all of the parents and childrens for their enthusiasm and patience, and to the event organizers for their hospitality and help.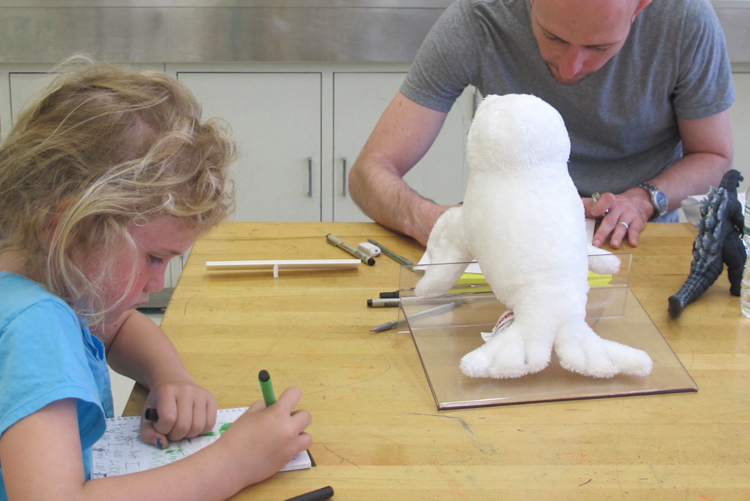 Drawing Natalie the seal, with her owner. PS: Apologies for writing the animal's name with an "h" on the drawing, misguided by the name's French spelling!
My model "Patterns" and I.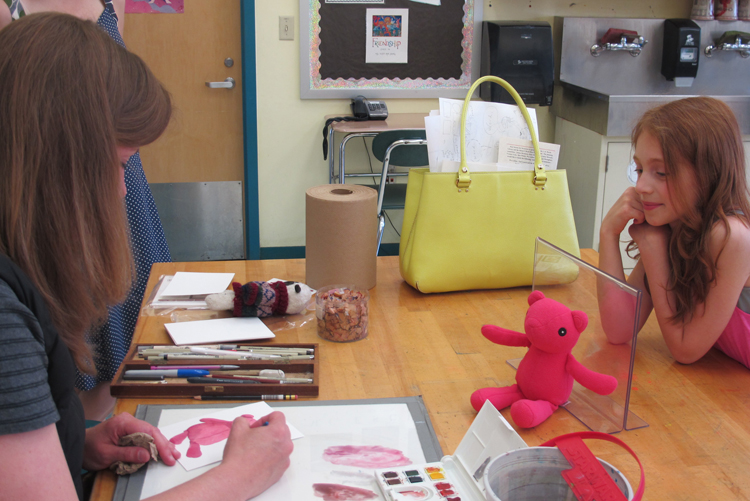 Kelly, "Moochipoo" and a young client.
The students joined in as well. Below, beautiful drawings of "Swoops" by Taylor (right) and "Trooper" (left), by her owner.