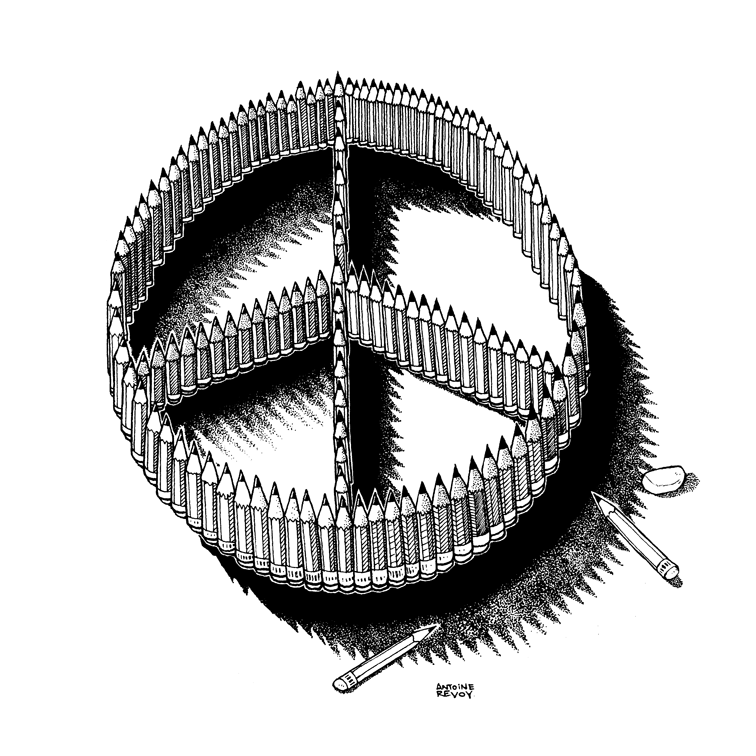 I had the honour of contributing to a special edition of Casemate, a French magazine covering bandes dessinées (comics). This edition is a "spécial Charlie", under the patronage of the Angoulême International Comics Festival, in tribute to the victims of the Charlie Hebdo shooting and surrounding attacks in Paris.
277 comic books artists submitted illustrations, a selection of which were printed in the 32 page edition available in Angoulême.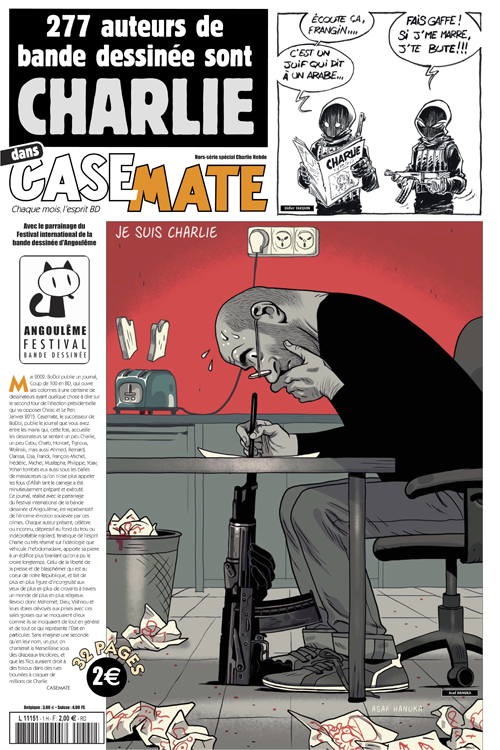 Cover illustrations by Asaf Hanuka and Didier Tarquin. Copyright reserved to Casemate BD and respective artists.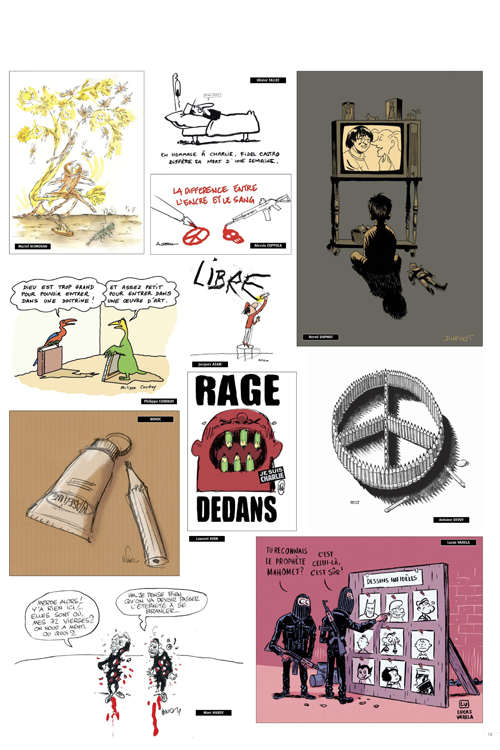 Interior page. Copyright reserved to Casemate BD and respective artists.
In recent years, I have publically expressed my skepticism toward the trend for artists to frantically react to current events and flood the Internet with images. At worse, I am concerned that visual artists race to claim and trademark the "official image" of a tragedy (e.g. the disaster in the Tōhoku region of Japan). For this reason, I did not rush to post a "reaction" on the day of the Charlie Hebdo shooting. However, the heart of this matter is iconoclasm, self-censorship and the protection of freedom of speech in France, specifically as applied within my trade. I believe that this is a noble, crucial and vital cause. I would like to thank Casemate for its endeavor and to pay my respects to the victims of these recent events in my hometown of Paris.