Archive for the month of August 2010
Three new illustrations about mysterious flowers floating high above megalopolises, causing the visit of a variety of inquisitive characters. I am envisioning the selling of archival prints of this series.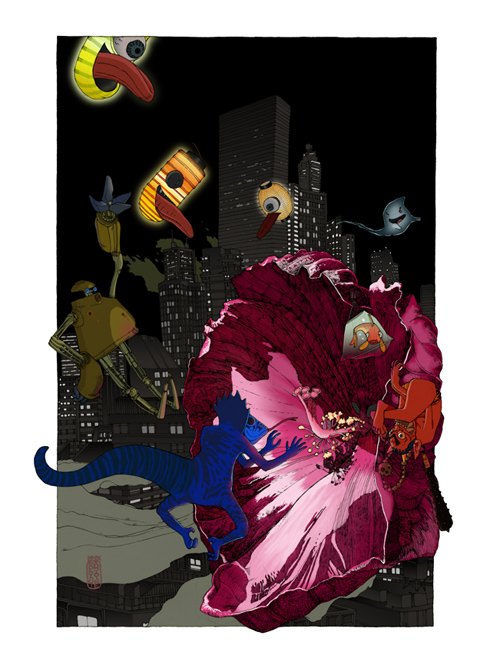 Hibiscus (2010)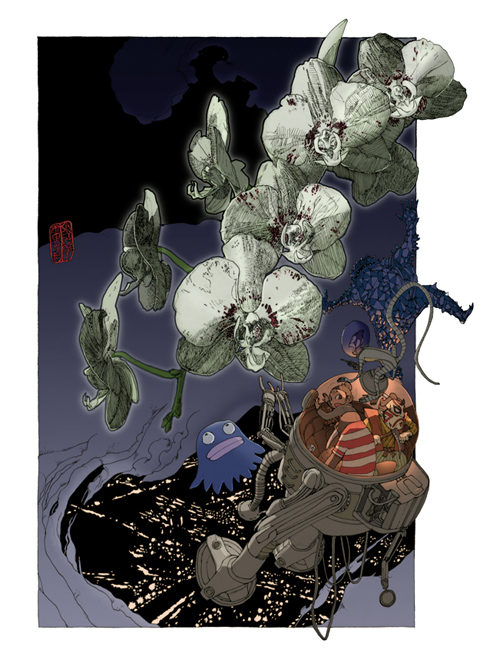 Orchids (2010)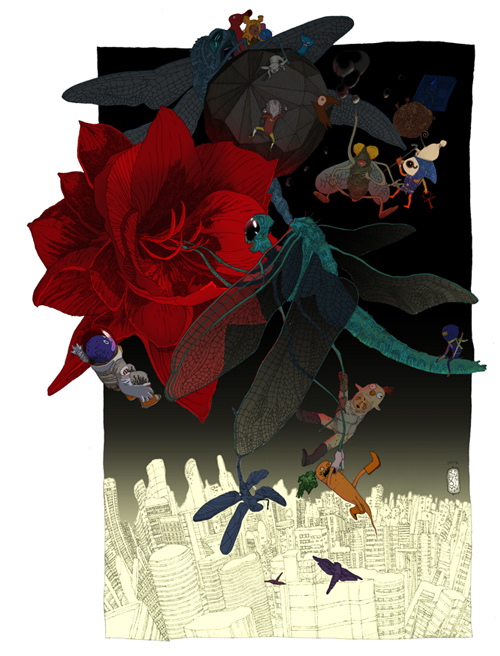 Amaryllis (2010)
Larger images are available on my illustration portfolio.