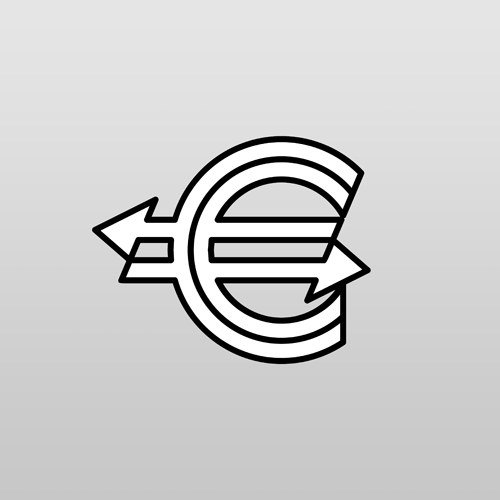 I was honoured to receive a Gold Award from Graphis Magazine for my Euro-Transfer logo.
My description of the design project:
"The Euro-Transfer logo was commissioned for a pioneering service allowing online payments and money transfers to be made through the Internet in the nascent euro currency. I was contacted to provide a logomark to represent this budding company, with a request preoccupied with advertising and copy.
While a logo is seldom a description of a business or trade and essentially derives its meaning by association with the identified product or establishment's merits, I intuitively sensed a necessity and rare opportunity for a design that would not only symbolise corporate qualities but also inform prospective users of the nature and usefulness of this new service. Though the client had expressed a desire for but a company signature, I identified hitherto unimagined uses and possibilities for the image, notably in user interface; as a button or very small size icon with the dual property of clearly informing an Internet customer of the availability of a payment option in euro currency and as a trigger to execute this action.
The logo's design was based on the euro currency's glyph, capitalising on its familiarity and musing on its geometry. A resolute dedication to formal refinement and simplicity elegantly reached objectives in three criteria: aesthetics, communication and technology. The final logo seductively incarnates the client, effects clear and immediate communication of service purpose and allows a full range of reproduction methods. As a visual designer there are few achievements I find as fullling as resolving the challenges and realising the possibilities of such a logo."