Every winter, I have the pleasure of teaching a course named Introduction to Illustration during RISD's Wintersession—a condensed academic term in January and February—with an exciting mix of Freshman, non-Illustration majors and graduate students. While this course is predominantly conceptual, I occasionally assign technical exercises to be executed in class, among which an experiment with the inspiring painter/illustrator James Gurney's gamut masking technique. I find that applying this method is highly effective for students to develop a sensitivity to color's relative nature and to address the difficulty of simultaneously working with tone, chroma, temperature and intensity. I thought that I would share some nice results by this year's students, who have the freedom to select a favorite image of their choice to reproduce in a new color scheme.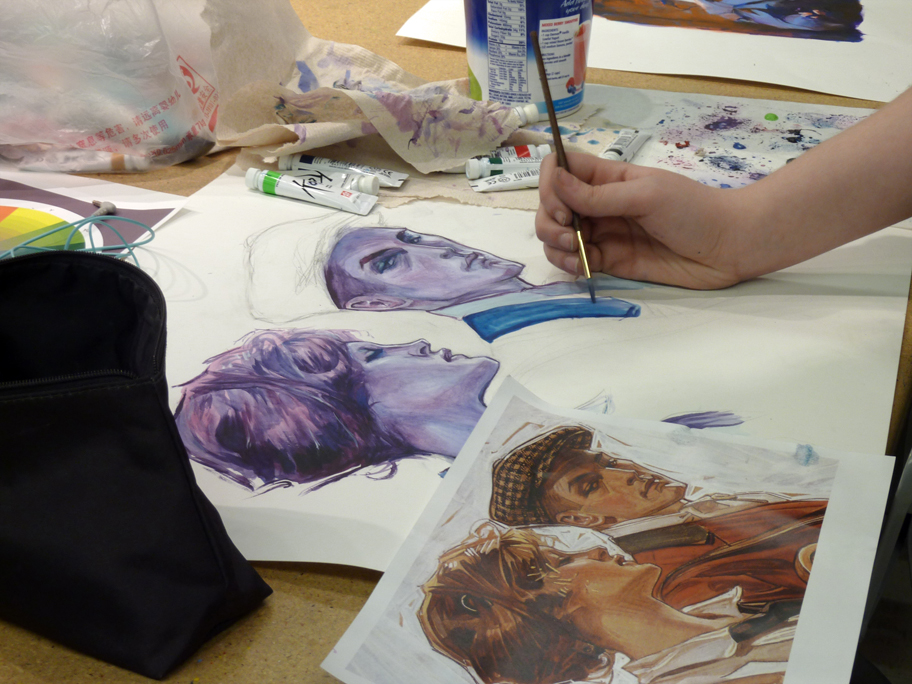 A color gamut mastercopy of a J. C. Leyendecker painting, by Freshman Kiana Shakeraneh.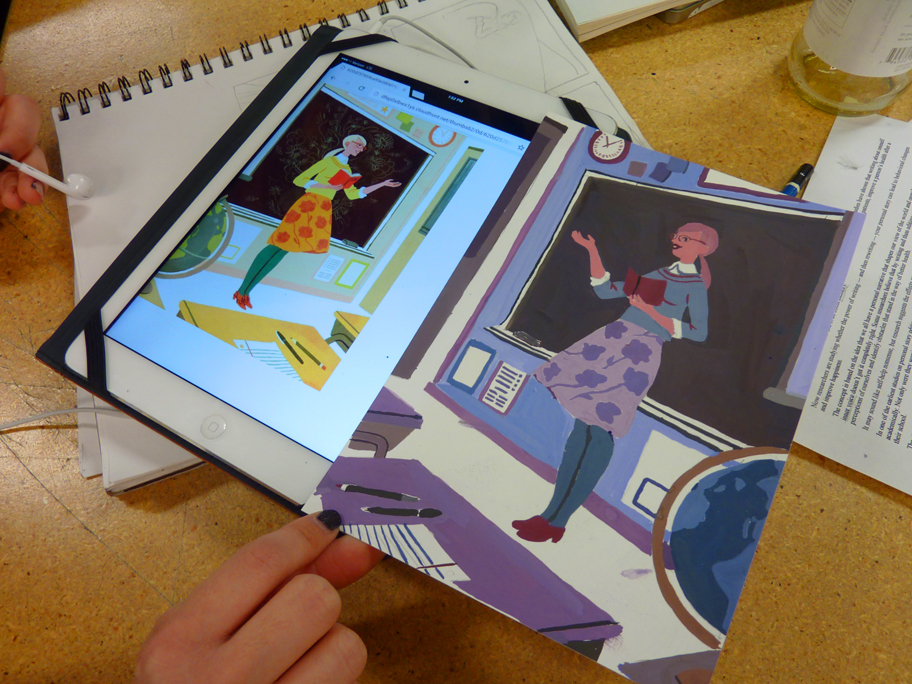 Freshman Cindy Shin's color study of an illustration by the talented Kali Ciesemier.
To learn more about this technique, do visit James Gurney's wonderful blog.