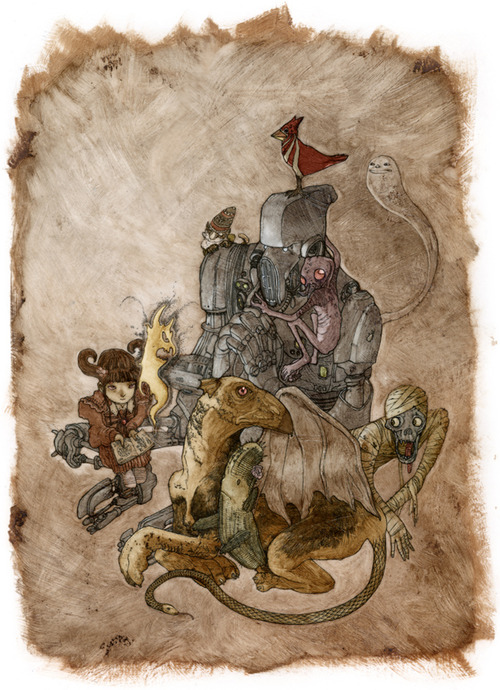 A new painting created for a RISD Illustration Department show this Fall. I thought I would share the process behind the making of this piece. I wished to create an image that was 85% traditional and 15%, and applied one of my wife Kelly's trademark techniques, under her guidance.
Below, the original pencil drawing (11 in. x 14 in. = 27.9 x 35.6 cm), a compendium of characters: human, semi-human, animal, insect, bird, plant, mythological beast, undead, robot, ghost and spirit.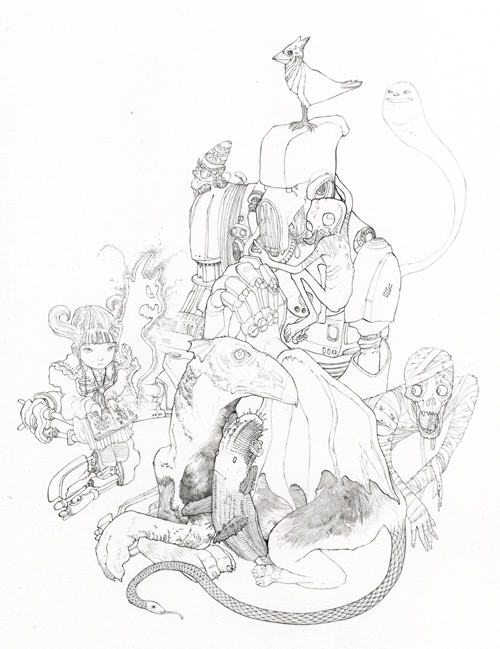 I then transferred this graphite drawing to a thicker painting paper stock, via a wintergreen oil transfer method: the drawing is photocopied so as to obtain a version of the art in toner ink, which when imbibed with wintergreen oil can then be printed onto another piece of paper via rubbing. This was done both to switch papers and obtain an etching like look, controlling the decay of the original line art.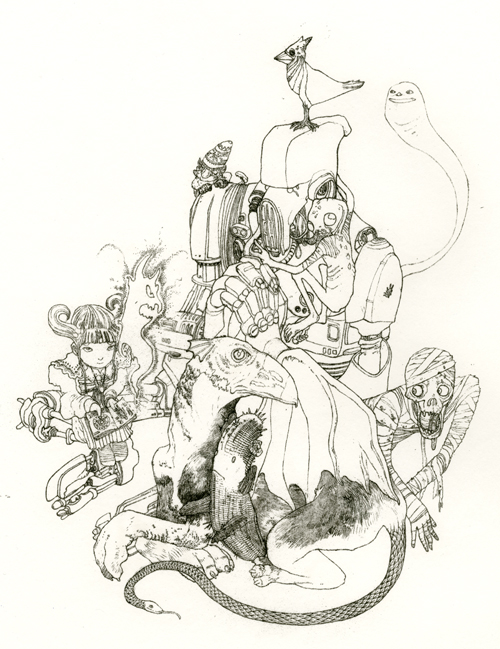 Close-up of the etching like quality of the handmade print.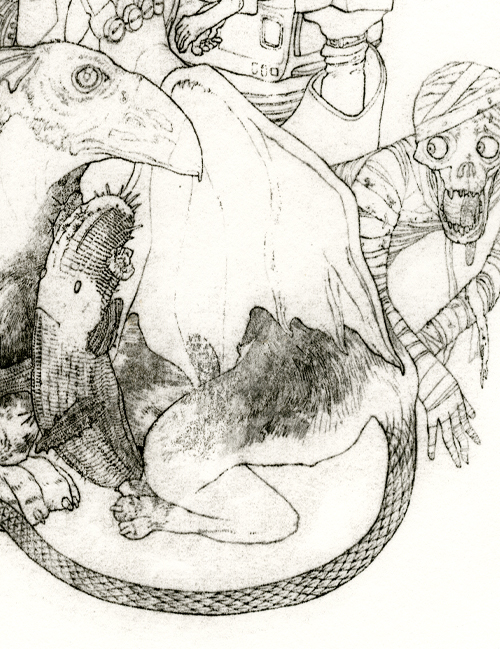 The print is then monochromatically painted with oils and gel medium.
I will probably keep painting future works traditionally for additional steps, but in this instance I switched to digital paint for the last 15% of the process, glazing of colours.
Et voilà .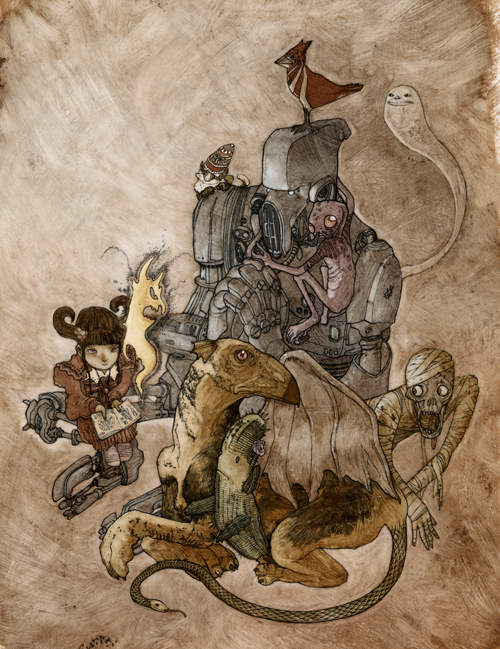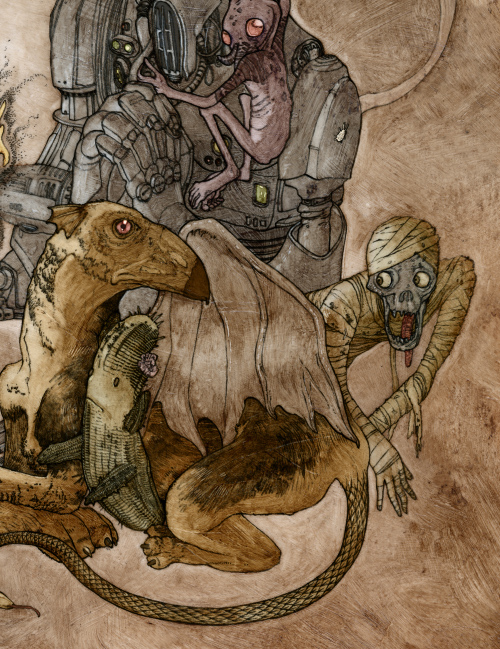 The making of this piece can be seen step by step on my website, as dissolves.