I have recently created an illustration depicting an enchanted letterpress workshop, where the presses and power tools come to life at night. While the full illustration can be viewed here on my portfolio, I thought I would reveal some close ups of details that I enjoyed devising for this piece.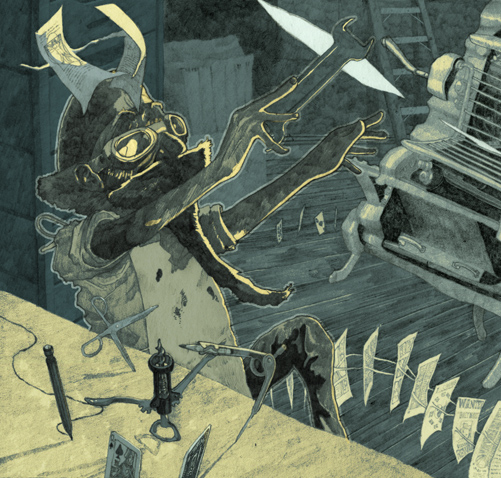 I took the opportunity to subtly insert a number of favourite covers, writers or subjects on the dancing sheets of paper which are shot out of the enchanted presses: Euclid's Elements, Edgar Allan Poe, Sherlock Holmes, the Book of Changes, Titanic newspaper announcement.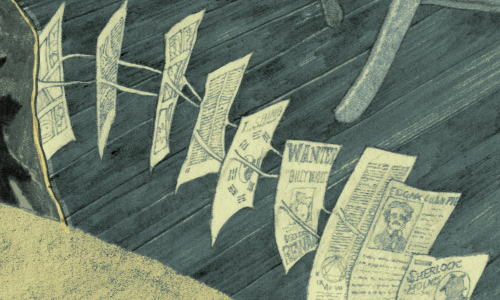 Adolphe Mouron Cassandre's legendary poster L'Atlantique, Méliès' Le Voyage dans la Lune.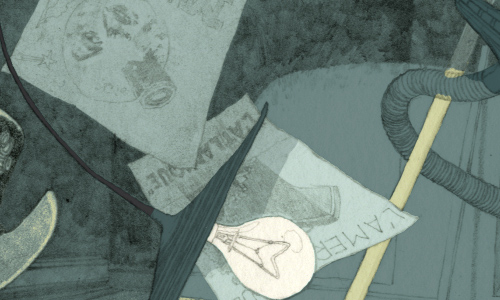 Scattered pages of Euclid's Elements, Da Vinci drawings and imaginary anatomical illustrations.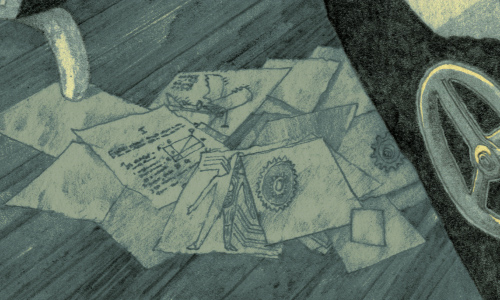 A special guest, the studio cat.